Shemrock School has a great future in the hands of a Missionary committed to Education. I predicted bright future both for its Alumni and staff. May God almighty bless each one working in this school for the cause of Education.
Brig. (Dr.) M.P. Singh
Army, Chandigarh
03.12.2002

---
Shemrock chain of the Schools is one of the finest existing amongst the public Schools. This particular school is a model school managed by the highly experienced committee in the field of Education and run by the dedicated teachers. This school will be ultimately most sought for. I wish the institution great success in years ahead.
Air Marshal D.S Basra
Air Force Officer, Mohali
30.07.2003

---
On a visit to Shemrock School from London, we are impressed with its wonderful learning environment. This school provides young ones a developing environment, which will definitely provide them the scope to expand their creativity and innovate.
Ms. S.K. Deol and Jasmine Deol
Educationist, London
15.03.2004

---
Visited as Guest at the exhibition of the school. Fantastic. May the Almighty make you touch the sky.
Kiranbir Singh Kang
President Youth Akali Dal, Mohali
26.07.2008

---
Good information (present)/anticipated infrastructure great. Attentive teachers dedicated Principal, Vice Principal = ultimate beneficiary of the students. All the best!
Sonny Natt
Buisnessman Seattle, USA
26.07.2008

---
I have come with Architect (Govt. of Punjab) who has recommended me to visit Shemrock School to see its infrastructure for a Govt. School in Punjab. All the best!
Shri. Prakash Singh Badal
Chief Minister, Punjab
June, 2010

---
Love from Saroj Khan to the Shemrock Team!
Saroj Khan
Indian Dance Choreographer, Mumbai
May, 2013

---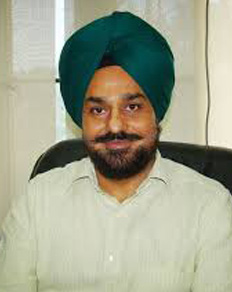 I am totally impressed by the students that they are performing outstanding at School Annual Function. I have seen that 100% students of this school are participating in Function and I'm impressed by the managing quality of all the faculty members.
T.P.S. Sidhu
Deputy Commissioner, Mohali
16.11.2013

---
It is a very nice School. All the teachers are helping and are of caring nature. I was not so good in English language but the teachers have a simple way to teach me and made me understand easily.
Patchamol Poonsin
Student of Class IX, Thailand
28.11.2013

---
I am really impressed by the Academic Excellence and other activities of Shemrock School. Further School is giving all facilities and inducting Early Act and Interact Club associated with Rotary movements. I wish the School Management All the best!
M.L. Gupta
President Rotary Club, Chandigarh
14.07.2014

---
It is a great pleasure and honor to be with you on the occasion of the ANNUAL Day. Shemrock and AFPI (Armed Forces Preparatory Institute, Sector 77, Mohali) have a strong bond, as we are partners in a venture to train young men from Punjab for joining the Armed forces.
The effort put in by the school has been crowned with great success in the last few years. Let us continue to work hard to achieve even better results. My best wishes and compliments to the great entire family of this temple of learning.
Maj. Gen. B.S. Grewal
Army Officer, Patiala
21.11.2015

---
Great to visit Shemrock. I'm very impressed with the appearance and academic standards One of the best ever. Good Luck!
Karam Chand
Barrister, London
24.04.15
---
I am impressed with the Vision of the School and as contribution to the Development of Youth in India. I also appreciate the sincerity and hard work of teachers, good Infrastructure and their focus on giving best to the students. I wish the School a Great Success!

Dr. Sandeep Singh Kaura
Advisor (Skill Development Mission), Govt. of Punjab
23.07.16

---