Shemrock Learning System
The SLS is more than a vision for the SHEMROCK School. It is the framework for everything- the school's culture, philosophy, infrastructure, curriculum, lesson plans, learning levels and curricular activities. It is designed to help every child realize her or his potential... read more
Testimonials
I have come with Architect (Govt. of Punjab) who has recommended me to visit Shemrock School to see its infrastructure for a Govt. School in Punjab. All the best!
Shri. Prakash Singh Badal
Chief Minister, Punjab
June, 2010

Love from Saroj Khan to the Shemrock Team!
Saroj Khan
Indian Dance Choreographer, Mumbai
May, 2013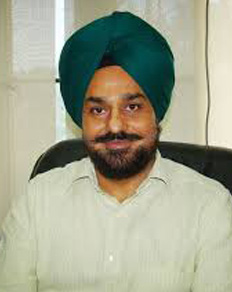 I am totally impressed by the students that they are performing outstanding at School Annual Function. I have seen that 100% students of this school are participating in Function and I'm impressed by the managing quality of all the faculty members.
T.P.S. Sidhu
Deputy Commissioner, Mohali
16.11.2013

It is a great pleasure and honor to be with you on the occasion of the ANNUAL Day. Shemrock and AFPI (Armed Forces Preparatory Institute, Sector 77, Mohali) have a strong bond, as we are partners in a venture to train young men from Punjab for joining the Armed forces. The effort put in by the school has been crowned with great success in the last few years. Let us continue to work hard to achieve even better results. My best wishes and compliments to the great entire family of this temple of learning.
Maj. Gen. B.S. Grewal
Army Officer, Patiala
21.11.2015

Visited the school on the event regarding the 'Felicitation Ceremony' of Gentlemen Officers who had been commissioned from IMA and those who are officers in the making in the NDA. The tie up between Shemrock & AFPI has yielded good results. I hope this combination will achieve more in the years to come.
Gurpreet Kaur Sapra
Dy. Commissioner, SAS Nagar, Mohali

I visited Shemrock School regarding our association for Parenting Workshop and became aware how the school system operates. I was inspired by the way school is progressing with each day. A school has a pivotal role to play in our lives and schools like SHEMROCK are playing their role with immense responsibility. Best wishes
RJ Anubhav
93.5 Red FM


Shemrock caters for a wide range of students from raw preschoolers to polished +2 students who are on the verge of adulthood. Shemrock has been at the FOREFRONT OF EDUCATION in terms of handling vexed problems and with a large measure of success, I dare say. I have always felt that besides we at school who teach, there are other more important components of the triad that comprises great education….These are the parents and, most importantly, the students themselves.
Air. Cmde S. K Sharma
Former Director, Shemrock School
Ex-Principal Y.P.S. Mohali
Ex-Principal Saink School, Kapurathala
Ex-Head Master Sanik School, Chittorgarh
Ex-Joint Director of Education at Air Head Quarters
Ex-Chairman Managing Committee of A.F. Schools at Delhi


‹
›